Barcelona achieved a difficult victory over its host Atletico Madrid, with a clean goal, in the match that was held between them on Sunday evening at the Metropolitano Stadium, in the sixteenth round of the Spanish Premier League competitions.
This victory put Barcelona at the top of the Spanish Premier League standings with 41 points, taking advantage of Real Madrid's stumbling in front of Villarreal by defeat on Saturday, with two goals to one. Ancelotti's team is in second place with 38 points, while Atletico Madrid ranks fifth with 27 points.
The winning goal was scored by Ousmane Dembele in the 22nd minute of the match, after a pass from Javi, who extracted the ball after contact with Reneldo in the penalty area, which prompted the Atletico Madrid players to object, demanding that the referee refer to the mouse technique, which in turn approved the validity of the goal.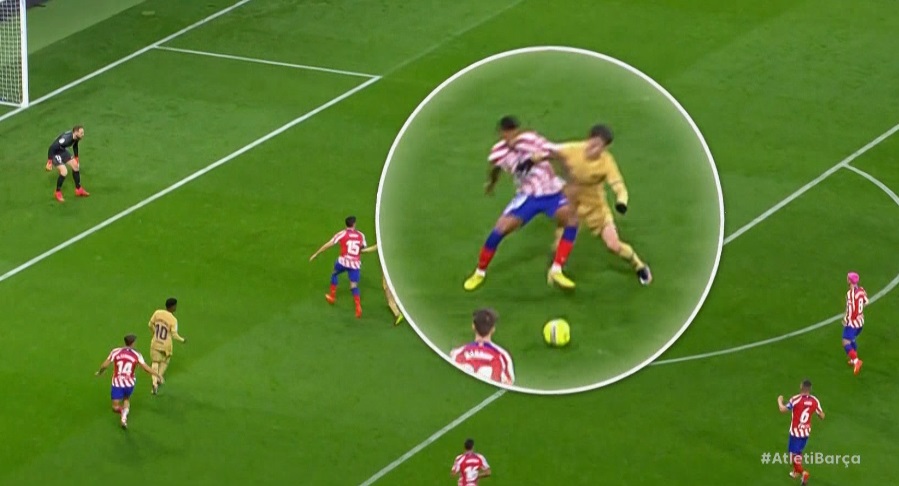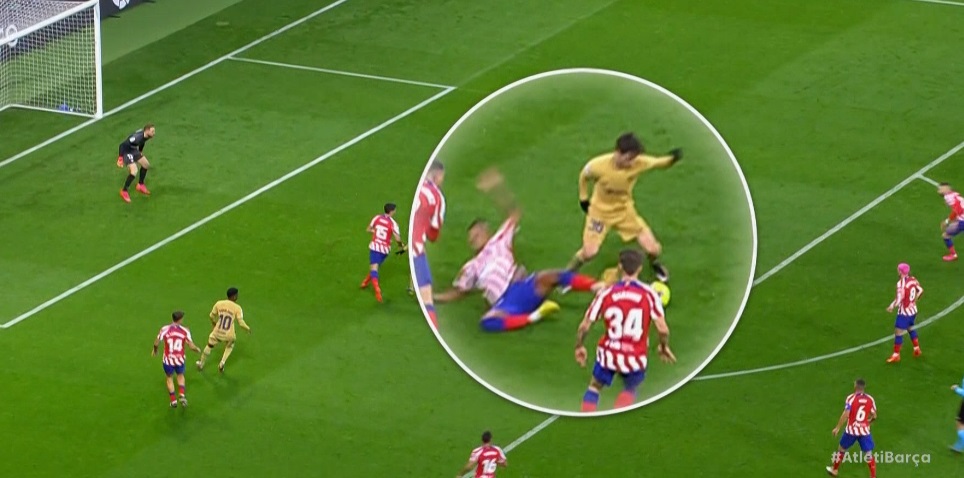 Marca newspaper settles the controversy over the validity of the goal:
Referee expert Perez Burol told Radio Marca: "Javi put his arm on Reneldo, but it is in no way a mistake and the referee Monuera Monteiro made the decision well."
Source: Marca