The former Argentine player, Juan Roman Riquelme, recommended an Argentine deal to Barcelona and praised him in connection with Xavi, with whom he has a friendship.
Barcelona is looking for a midfielder to replace Sergio Busquets, who will leave Camp Nou at the end of the current season, when his contract with the club expires.
Alan Varela is one of the midfielders that Barcelona have watched to strengthen the team. In the past, the Blaugrana club ended up shutting out Argentine signings such as Enzo Fernandez and Julian Alvarez, who both ended up becoming world stars.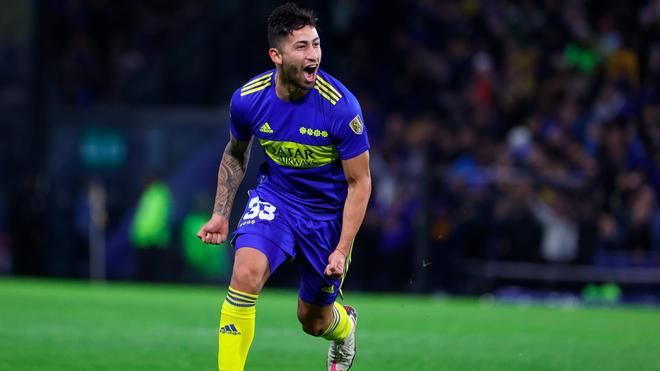 Varela's conditions are satisfactory and the reports on him are excellent. Even Juan Roman Riquelme, one of the player's main supporters and friend of Xavi, is convinced he can shine at the Camp Nou.
Varela's name was noticed by Barcelona scouts in South America for months. His break into the Argentine league has been impressive and his position in the field and his performance as an organizer in front of the defense makes him very interesting.
While training at Barcelona's school in Buenos Aires, Varela has lived on the Blaugrana's style of play since he was a child and exploits it with Boca as a professional.
Barcelona did not make any kind of move, but Boca Juniors' open negotiations with Ajax and Benfica put the Blaugrana club on alert.
Barcelona has little room to maneuver to sign a guaranteed midfielder who can replace Busquets, and at the moment, the favorite is Zubimendi (Real Sociedad), but the release clause in his contract is 60 million euros, and the club does not see the process as possible.
There are other players with no cost to suit them and everything will depend on the salary limit that the entity has. Varela's value is 20 million euros, negotiable.
Xavi Hernandez Varela watched live, when Barcelona took on Boca Juniors as a tribute to Maradona, but it was around that time that the midfielder began to emerge as a great asset to the Argentine team.
Source: Sport