The information received from the various media confirms that there are disagreements in Barcelona regarding the next signature that should arrive in the team in January.
It is clear that a midfielder must be brought in to fill the void that will be left by Sergio Busquets, but Mateo Alemani prefers to do it with a low-cost player, while Xavi Hernandez prefers to make an investment in a solid deal.
Be that as it may, and according to Marca , Barcelona has pressed in the past few hours to speed up negotiations for Wolverhampton's Ruben Neves, who is represented by Jorge Mendes and is one of those whose contract expires on June 30, but as confirmed by other reports, Xavi Hernandez did not give his consent to Signature.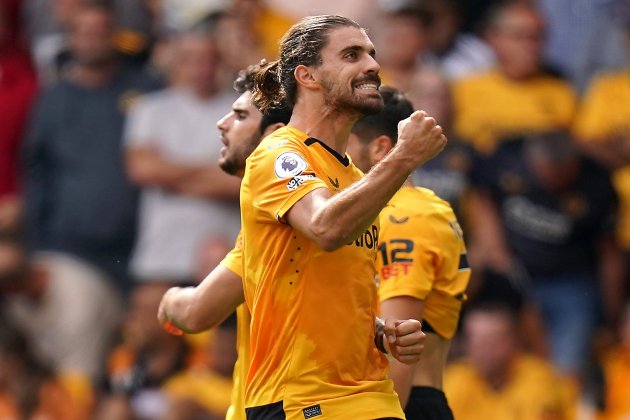 Despite this, the board will continue to move forward with the signing of the Portuguese player in order to ensure he arrives in the Catalan capital as soon as possible.
The truth is that Sergio Busquets' departure could be pushed back to January to coincide with the start of the American season. For this reason, the arrival of a new player in this position was presented as a very urgent task, since only Frenkie de Jong would be available for this position.
Whatever the case, the agreement with Wolverhampton seems viable, because apart from Neves' desire to change the scene, Jorge Mendes, as usual, has other fronts open to Barcelona.
In the past, some of his clients like Francisco Trincao and Adama Traore passed through the Camp Nou, but currently, Ansu Fati, Alejandro Balde and Nico Gonzalez are still there. However, the latter remains on loan to Valencia until the end of the current season.
Mendes, therefore, will be very close to closing two deals with Barcelona in which he will receive a large sum. Should Neves arrive in the Catalan capital, if that happens at no cost, he will do so with a transfer bonus.
Meanwhile, the other process that is nearing completion is the renewal of the contract of Alejandro Balde, a player who, according to his performance, is approaching a much better contract in economic terms than his current one.
Source: El Nacional