The woman seen embracing Lionel Messi after Sunday's World Cup final has been identified as Antonia Farias.
There was a lot of speculation about the identity of the mysterious woman, as some believed that she was a member of the Messi family, given the warmth of the embrace between them. However, reports in Argentina indicate that she is a national team employee.
Footage emerged of Farias wearing an Argentina shirt and approaching Messi in post-match celebrations after Argentina's penalty shootout victory over France.
Messi's face lit up when he saw Farias wrapping her arms around the national team captain as the duo enjoyed an intense celebration.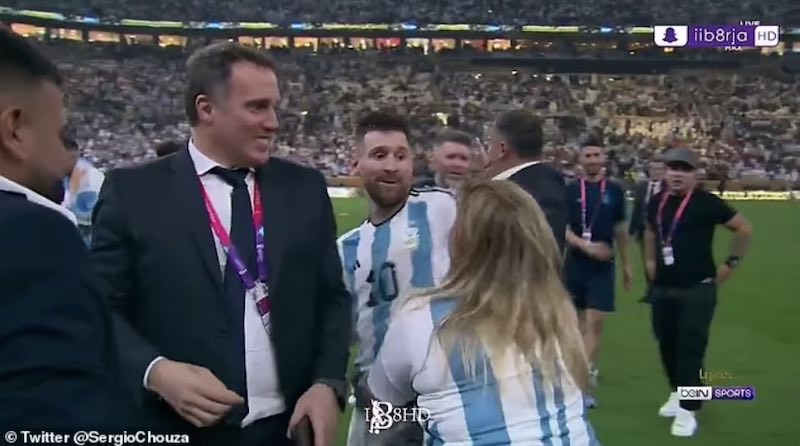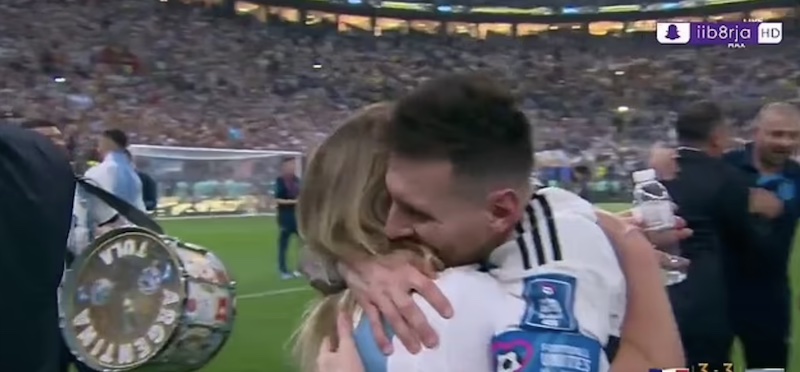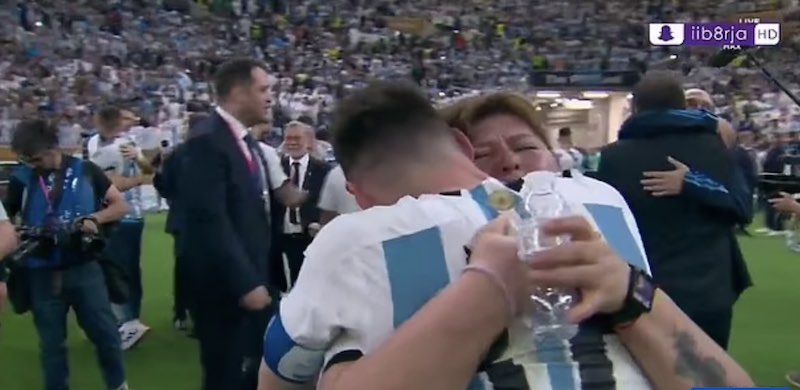 According to the Argentine newspaper Clarin, Farias has been a chef for the Argentina national team for the past decade and travels regularly with the team.
She was part of Argentina's camp during the Copa América win, and traveled to cook with the team in Qatar for the World Cup – four years after doing the same in Russia at the last finals.
Chef is said to be well-liked by the team, both for her culinary skills and her camp attitude. So much so that they even gave her a birthday cake while they were in Russia along with Macy's special day.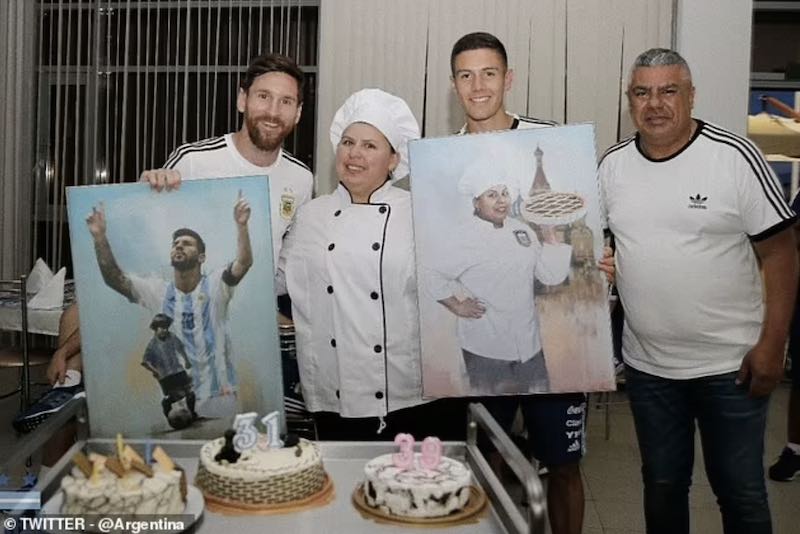 Messi was also joined on the field in the celebrations by his wife, Antonella Roccuzzo, and their children, as each of them stood and took turns kissing the famous World Cup.
However, another chef did not find the same hospitality from Messi, the famous Turkish chef Salt Bay.
The 39-year-old chef, who found fame online, was somehow allowed onto the pitch after the trophy was presented and desperately tried to attract the attention of the Argentina captain.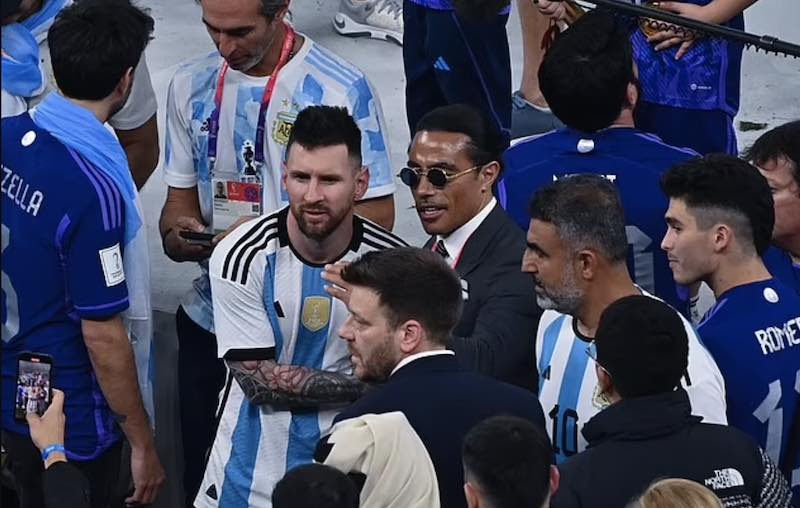 Source: Daily Mail