The thrilling France-Poland match in the Round of 16 of the 2022 World Cup gave France plenty to talk about. The wonderful match on the field brought together two world stars, Robert Lewandowski and Kylian Mbappe, but another name was highlighted as the protagonist of the novel, Barcelona defender Jules Kounde.
And not just for his good performance on the field, but because he entered the match wearing a golden chain around his neck!
According to Rule No. 4 of the FIFA Laws Governing Football, players may not "wear dangerous equipment or objects. All kinds of jewelry accessories are prohibited."
In this case, the reason is that the refereeing staff, led by Venezuelan referee Jesus Valenzuela Saez, did not identify the offense in the players' pre-match review.
Once the match has started, the rule states that "the referee shall order the player to remove the offending object he is wearing" or "to leave the field of play at the next stop if he cannot or does not want to comply with the order".
A member of the coaching staff of the French national team removed the golden chain from Kounde in the 42nd minute of the match, before the center of defense executed a throw-in near the bench, to play the rest of the first half and the second half without it.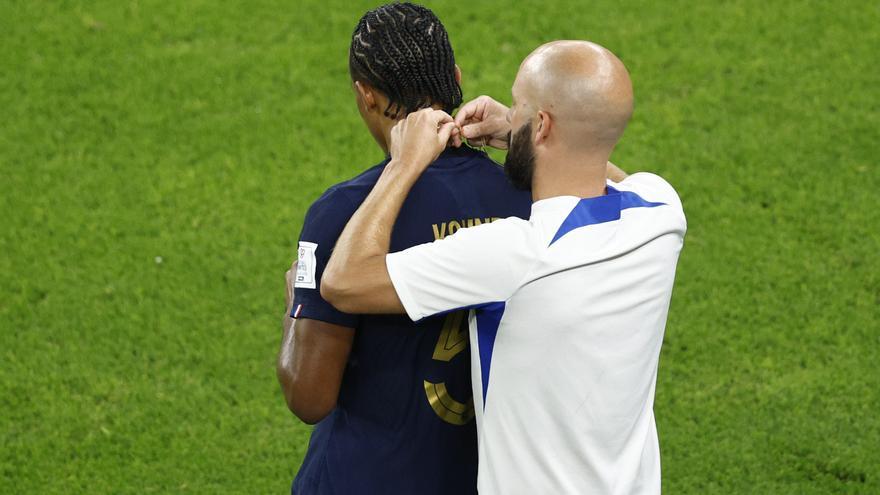 Source: Sport